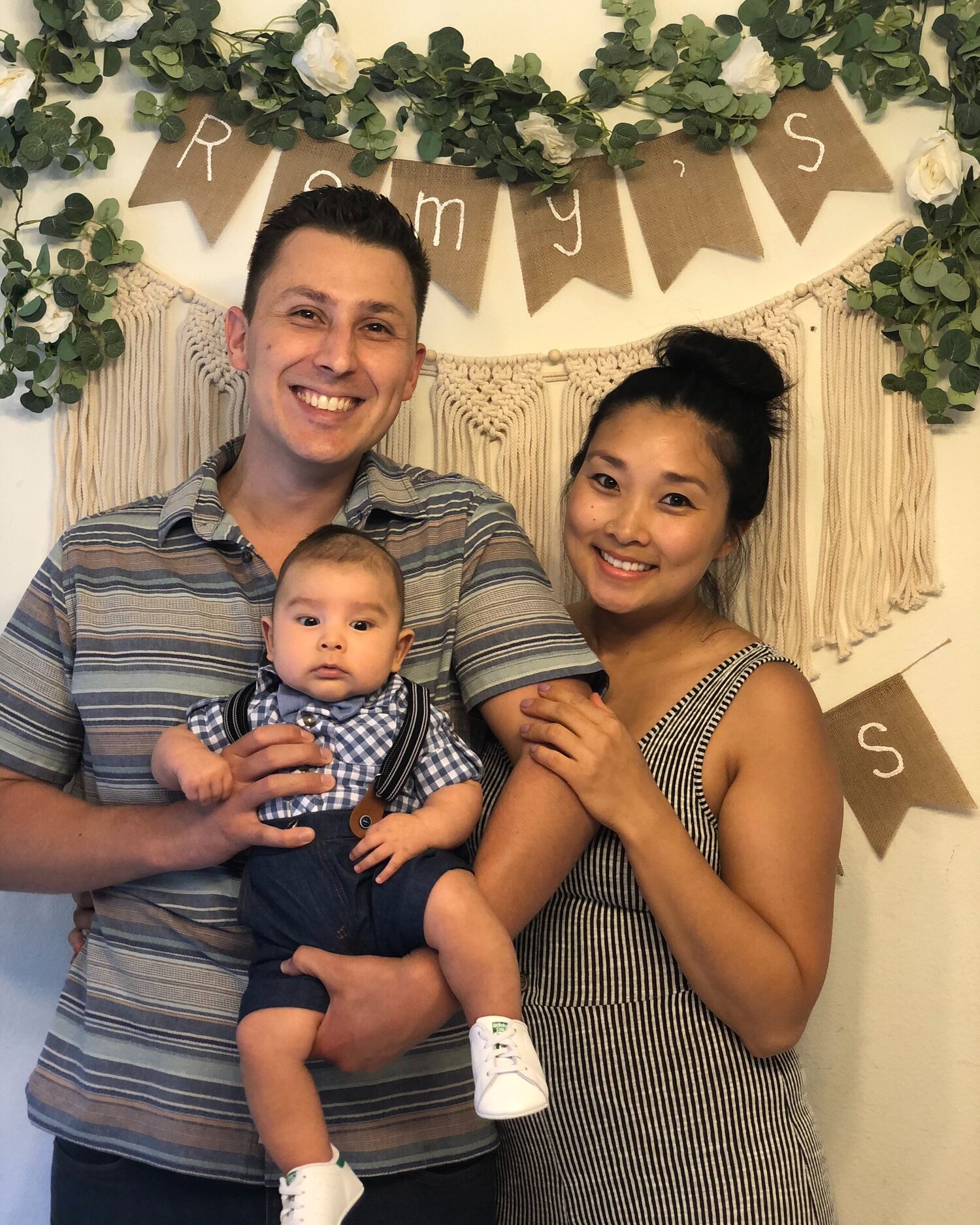 "Michelle was absolutely HEAVEN SENT! I was under an OB-GYN's care until 22 weeks and felt unsatisfied/frustrated the whole time. I didn't know why but something didn't seem right to me and I just couldn't picture delivering my child with this particular OB. From the first time I had a phone conversation with Michelle I had complete peace. She was caring and giving me advice even when we hadn't switched over to her care yet but we were rather exploring the option. In that moment I knew she cared about me and my baby more than making money. Each check up with Michelle was another confirmation we made the right choice to switch to her care. Being that this was my first birth rodeo I didn't have much expectations on how it should go but Michelle made sure to educate and prepare me as best as possible. Appointments were never rushed, no questions were too ridiculous to ask, and each need was met with so much love. I felt extremely taken care of and it made my birthing experience that much better. Through my experience with Michelle, I have come to truly believe that THIS is the way labor and delivery should be…in the comfort of your home surrounded by loved ones and a loving/supportive team to make your birthing experience magical! My family is so grateful for Michelle! She is part of our family now and we can't wait to deliver more babies with her!"  ~MONICA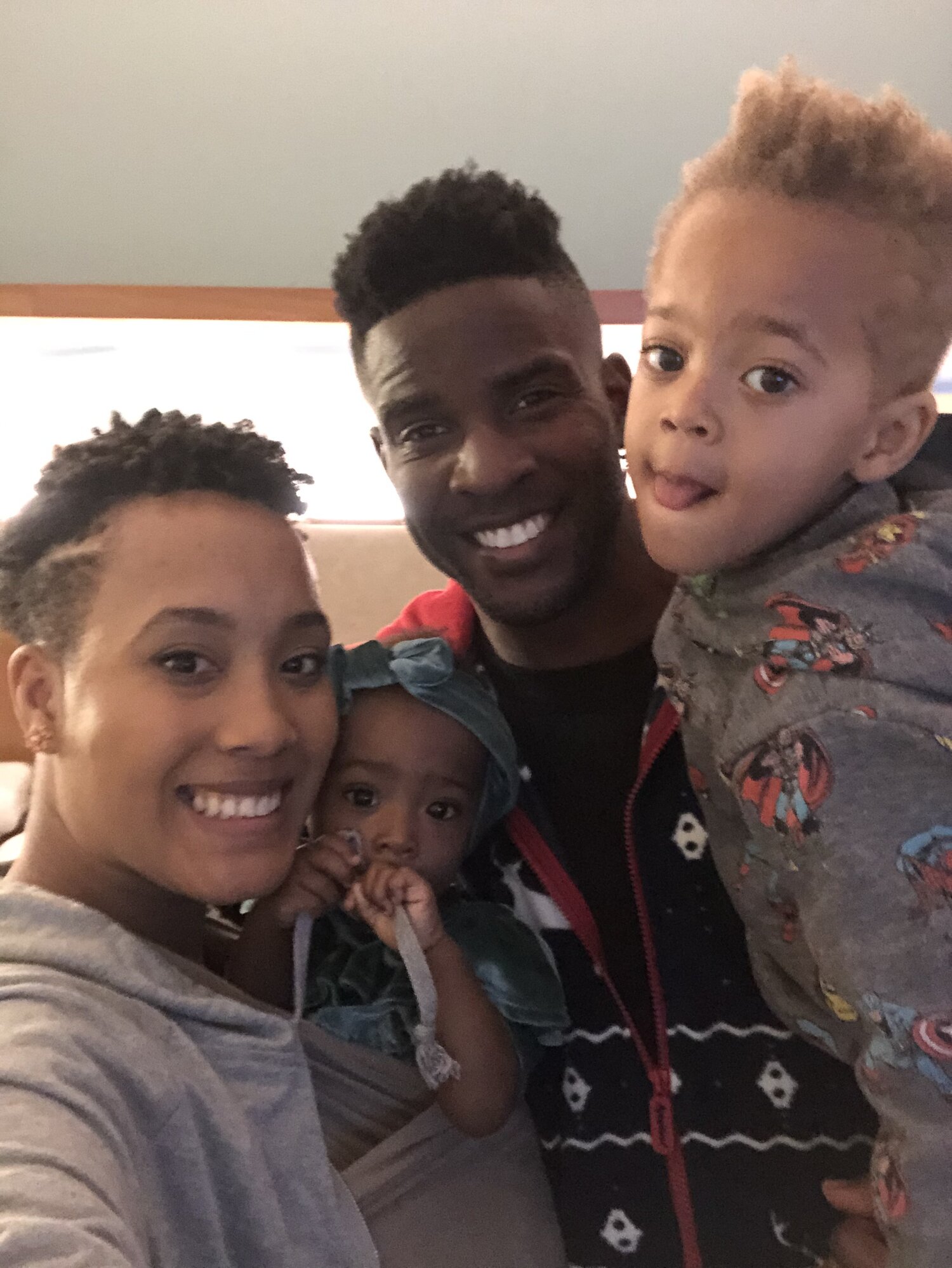 I met Michelle through a friend that had given birth at home to her first child a month before me. At the time I was hoping to have a home birth but was not able to find a midwife within my budget so I ended up having to choose a hospital birth. Michelle was referred to me for placenta encapsulation which I so desperately needed to transition from raging hormones and bouncing back from a bit of disappointment from my hospital birth. What was supposed to be a quick drop off of my placenta pills turned into one of the most positively impactful experiences of my first birth. Michelle took the time to talk with me, listen to my concerns, and answer questions as if she had been my midwife all along. When she left me I felt encouraged, peaceful and determined that any future birth I had, would be attended by Michelle. (The placenta capsules worked wonderfully as well and saved me from what would have certainly become postpartum depression without them.) When I found out I was pregnant with my daughter, I couldn't wait to call Michelle. She encouraged me, informed me, and covered me in prayer in a way not every birth attendant is able. What Michelle has is not simply a skill, but a gift. Michelle is undoubtedly a blessing to any woman with child that has the pleasure of working with her! She coached me through the birth of my daughter Tzipporah (Zippy) who was peacefully born into water in my living room the way I'd always dreamed. In the days leading up to the birth when I was fighting back anxiety that the baby would come too late for me to be eligible for a home birth, Michelle was a comfort and knowledgeable voice of guidance to me. Thank you Michelle for being God's hands in such a crucial and emotional part of my life and treating me with the care you would give to your very own daughters. The Joseph family loves you and we will definitely be calling you for the next one! ~JAMYE
"Our time with Michelle was awesome to say the least. We used her services for our second baby. From day one she was so informative, helpful, quick to reply and a wealth of knowledge. The health of me and my baby were first priority. I had preeclampsia, and terrible morning sickness with my first pregnancy and was worried about dealing with those issues again. With Michelle's guidance neither one of those things took hold. Over the course of the pregnancy my family and I bonded strongly with Michelle as we prepared, as a team, for the birth of my baby. My labor didn't go as planned, due to some unforeseen complications with the umbilical cord. The whole time Michelle was calm and her talents really shined through. She helped keep me and my family focused and calm. I needed to be transferred to the hospital and she came along with us. After it all we consider Michelle more than just our midwife, but a part of our family." ~Avielle

"I am so grateful for Michelle- for her influence, her encouragement, and her belief in an intuitive birth. Switching to a home birth and midwifery care at 36 weeks was the best decision I could have made. Michelle cared for me as if she had known me my whole life. The way she treated my body with such respect and dignity. She taught me birth doesn't need to be surrounded by fear, and that women are strong. We can trust our bodies, trust our babies, and trust in God to give us the strength we need to get through it. Life changing. Empowering. A true miracle. I share this because I want every woman to know… this is what you deserve! This is the kind of experience you can have if you want. Pregnancy and birth is something that needs praise and support rather than being treated as a process to fear, requiring constant intervention. You were made for this!" ~HAILEY

"We can't rave enough about Michelle's midwifery work. We gave birth in a hospital with our first born, so we had lots of questions and skepticism around homebirth. Once we met her and talked through our fears and concerns, we had peace and real excitement to go the homebirth route. She is extremely knowledgeable and is a wonderful resource for all things pregnancy, labor, birth and postpartum. She was so committed to serving us with excellence and we could not have felt more supported by her. She managed expectations well and was such a solid rock yet warm presence on the big day. If we get pregnant again, she will be the first one we call!" ~KATE

How do you thank the woman who helped you deliver a miracle? I am so totally above and beyond grateful for you and your constant love, care, answers, and support from beginning until today. I don't know what a midwife is supposed to do or be, but I feel like I hit the midwife jackpot! We are considering having one more baby just to have you again 🙂 I truly love you like a sister. THANK YOU! ~JACKIE
When I first came to be under Michelle's care, I was excited to be a first time mom but was scared of pregnancy and birth. I knew very little, but I believed my body was made to have this baby. I transferred to Michelle's care from an OBGYN who treated me as just one patient among many. From the beginning, Michelle treated me with dignity and kindness. She helped me feel comfortable and grow in strength, knowledge, and an ability to advocate for myself. Michelle not only gave me the tools I needed, but went above and beyond in how she advocated for me and my daughter when I transferred into the hospital. I cannot express enough gratitude for her and the beautifully refreshing care I received throughout my pregnancy and in the postpartum season. I could not imagine a sweeter preparation for motherhood than prenatal care with Michelle. ~RACHEL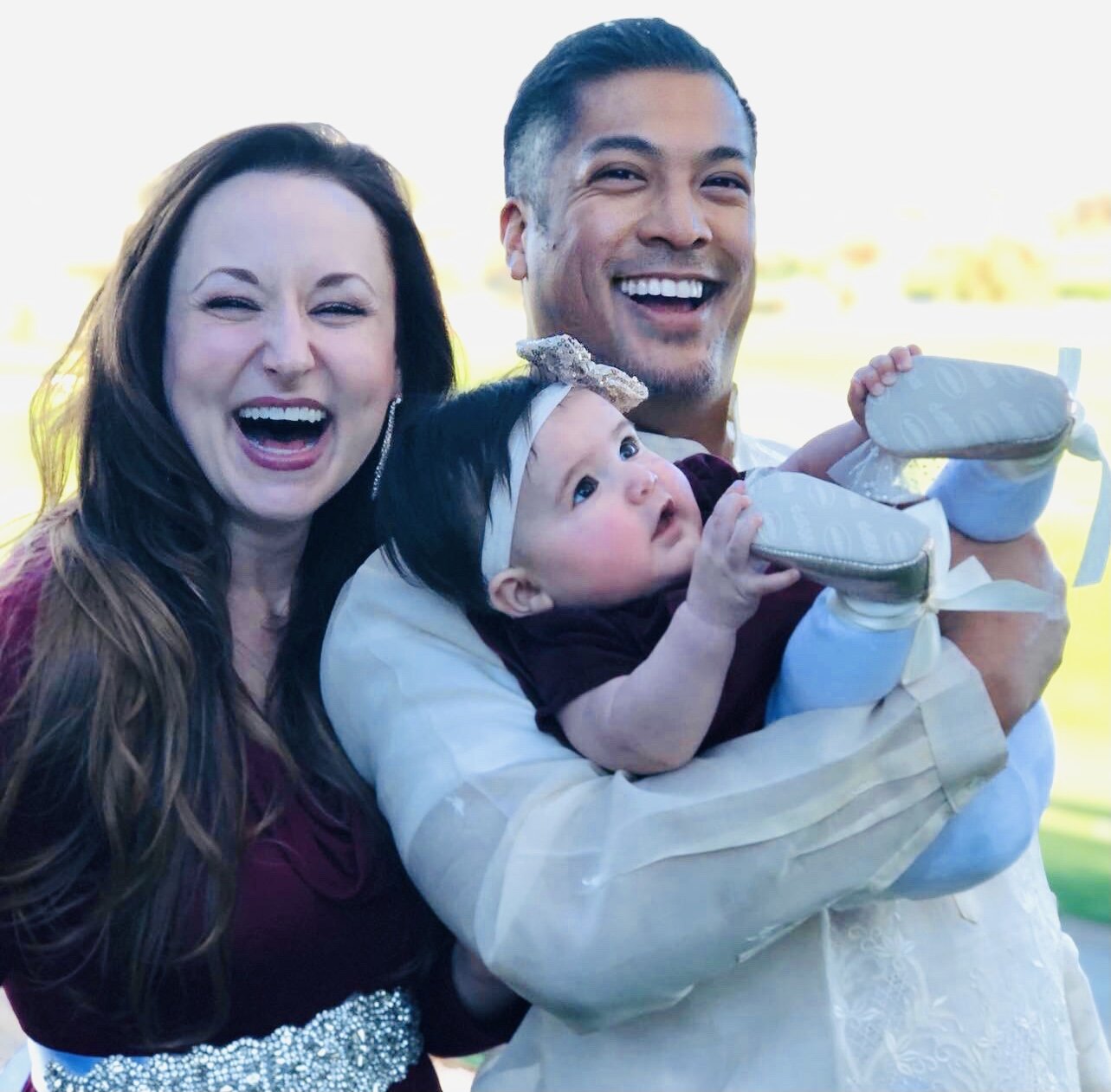 After learning my husband and I were expecting for the first time, I knew I needed a very special midwife to walk with me through my pregnancy—someone who would lead the way with lots of heart, encouragement, and a wealth of experience, guiding me through a sea of unknowns with all my questions and fears. So I began praying for just that. A friend who had delivered twice with Michelle referred her to me. After interviewing her, along with several other midwives, I realized Michelle was the answer to my prayers when I saw her love and trust in the Lord guided her work, and that her clients were dear to her and not just patients. That was so comforting and gave me the confidence I needed to face my new season of life and all the amazing things happening in my body.
From the moment I met Michelle in person, which was at my first official appointment with her in my home, I felt so loved and cared for. My pregnancy journey was very important to her, and she made that abundantly clear. I was not just a routine and job to her. As our appointments unfolded over the next several months, so did our friendship and our quality of time together. Michelle would sit and talk with me about anything and everything (for a few hours), and wasn't in a rush to leave. She not only took care of my physical check ups, but she was so attentive to my state of mind, and where my heart was in the entire process. That gave me so much strength as I got closer and closer to delivering our baby girl.

If I ever needed a redirection in my perspective, Michelle was always right there to help me think straight. I truly had a close friend walking with me every step of the way, and not just a medical professional. She not only prepared me for labor and delivery, but to be a mother. She was everything I had asked the Lord for in that critical life transition. EVERYTHING.
Labor and delivery were some of THE MOST intense things I've ever experienced, and Michelle was right there with me with her calm, strong, encouraging heart. When I needed strength to keep enduring the pain and persevering through it, she said and did what was needed. And, after many exhausting hours, together we delivered God's gift to us—our little piece of heaven on earth. (And I delivered at home with no problem at age 41!) ~KIMBERLY
There is so much I can say about Michelle's excellent care, but I will try to keep it short. Michelle exudes kindness, patience, and understanding throughout her entire care. I knew immediately that I could trust her with mine and my baby's life. Michelle was always available at any time to ease my worries, to answer my questions, and to give advice. She never rushed me out of an appointment and just really cared about me and my baby. I would have Michelle be my midwife with any and all of my children. The care she gives is incomparable and I am so thankful we were blessed to have her with not just 1, but 2 labors. You can't go wrong with choosing Michelle to be your midwife." ~CHAUMET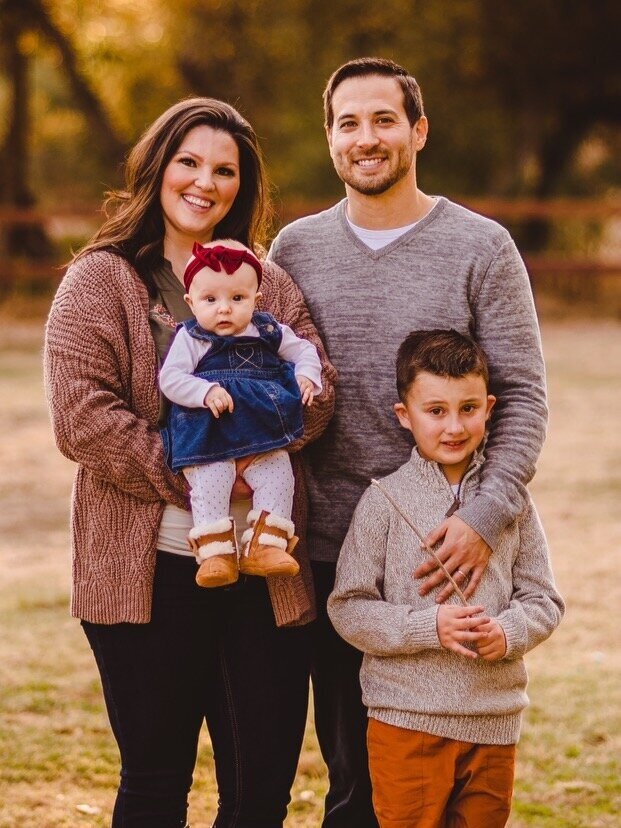 "After a physically and emotionally traumatic hospital birth to my first-born, Michelle was the light in the dark I was looking for when I became pregnant with my second child. I can't say enough good things about Michelle! I feel like I won the Midwife jackpot with her. I was looking for a completely different experience from my first-born western medicine hospital birth, and Michelle was exactly what I desired for a Midwife. I wanted a Midwife who would help me labor and deliver naturally and support me in a holistic pregnancy. I also wanted a Midwife who was personally a practicing Christian that could pray with me and support me spiritually throughout my pregnancy. Michelle met all of my Midwife desires and more! Michelle is very knowledgeable and experienced in natural pregnancy, labor and delivery. Because of this, I could trust her with my care completely.
I felt safe and comfortable with her. I never felt like she was going to tell me to do something I didn't want to do or give me bad advice. She always supported what I wanted for me and my baby, while supplying me with her expert wisdom when needed. Michelle was calm (which was great for my anxiety), never came off worried, and maintained a composure of confidence that helped me stay at peace, less stressed and comfortable. She answered all my questions, and gave me multiple natural ways to help with any symptoms throughout my pregnancy, including tips for labor and delivery. I was nervous about laboring and delivering naturally, specifically worried about the pain, but Michelle went through every step of the labor and delivery with me so I was well prepared for what was to come, giving me a sense of confidence and a map to follow without panic or hesitation, and instead with joy and hopeful expectation.
Michelle was never in a hurry. She took ample time with me in prenatal appointments, and she was patient with me. She believed in and supported my body's natural ability to do what it's designed to do, and therefore no unnecessary medical procedures were needed. She was gentle, kind, respectful, and always approached me and my baby with the utmost care. Michelle was with me in my corner from start to finish, and she was always available to me if I needed to contact her in between appointments. I felt 110% supported by her. With Michelle, I feel like I had extremely personalized care. I honestly felt like I had a luxury pregnancy service that I paid a million dollars for.
Fun Fact: The doctor who delivered my first-born told me that I could never have another vaginal birth. She said my "vaginal walls were too tight," and if I attempted to have another vaginal birth, I would have 4th degree tearing, so she recommended I only have cesarean births in the future. Well guess what? I can tell you today that Michelle supported me in delivering naturally and vaginally my second baby into this world, and it went smoothly and perfectly with NO TEARING! And, my baby was pushed out of my body perfectly without any trauma to me or baby. I had such an amazing experience doing a natural birth with Michelle that I hope to have more natural births with her by my side. I highly recommend Michelle as a Midwife for any woman. You won't be disappointed in the superb care you receive from her." ~KELLY