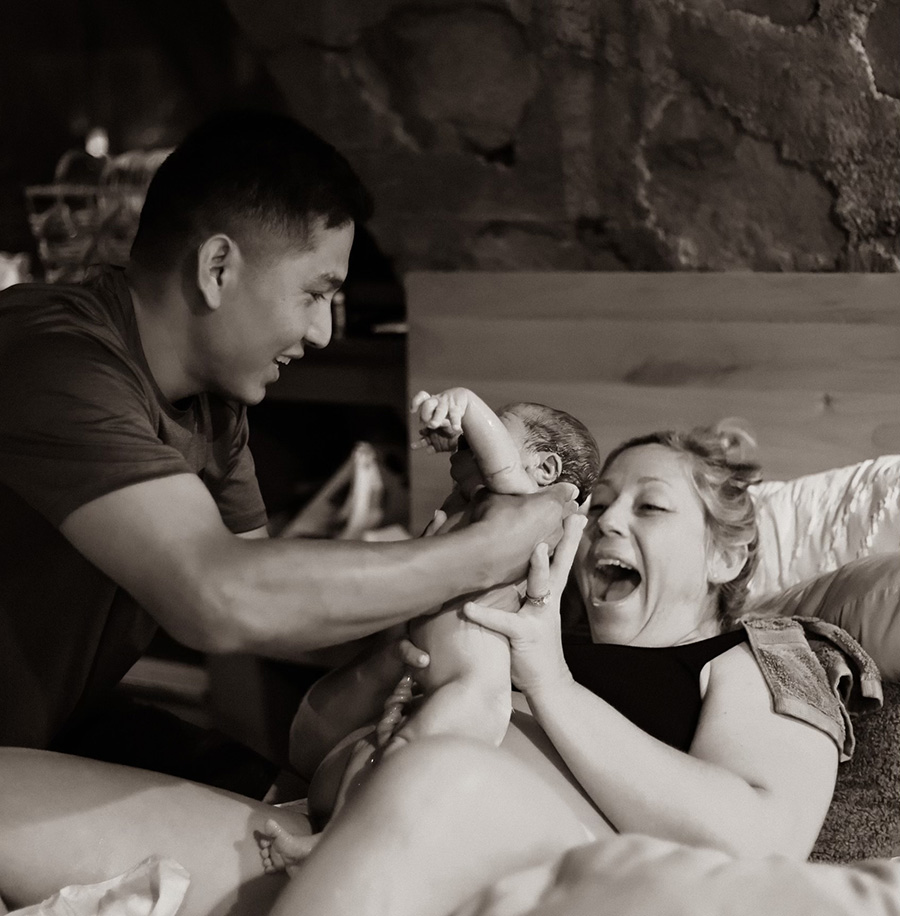 Labor is a normal, physiologic process that is best left undisturbed.  My goal is to honor the process, allowing labor to unfold naturally, and intervening only when indicated. In early labor, with the support of your partner and possibly a doula, you will focus on rest, solid nutrition, and staying hydrated to maintain energy while your contraction pattern builds.  We will remain in close contact by phone and decide together when the time is right for your birth team to come to your home. 
Labor and birth services include: 
2-3 midwives on call 24/7 from 37 weeks until the birth of your baby. 
Early labor monitoring by phone. 
Midwife in attendance from active labor through several hours postpartum. 
Emergency equipment brought to each birth including:
Antihemorrhagic medications, IV therapy, oxygen and resuscitation equipment. 
Monitoring of mother and baby for well being through out labor and delivery. 
Limited vaginal exams, performed only when needed or requested by the client. 
Encouragement to eat, rest, and move, always listening to your body's cues. 
Birth tub for pain management in labor and water birth, if desired. 
Assess perineum for repair. (suturing performed with Lidocaine) 
Full newborn exam performed at 2 hours postpartum. 
Postpartum instructions reviewed with hardcopy provided. 
Home birth kit with disposable supplies needs to be purchased at 36 weeks.
Birth tub and placenta encapsulation are included. 
Get Started
With Michelle!